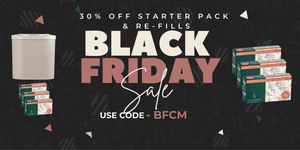 Patented Design - Australian Owned Family Business
The Evelaniq Sanitary Disposal Unit is a revolutionary system that combines functionality, practicality, and environmental consciousness. With a storage capacity of 50 biodegradable bags within its lid unit, it offers a convenient and hygienic solution for the disposal of sanitary items. No more worrying about odors or unsightly waste bins in restrooms, Evelaniq keeps everything neatly sealed.
Step One
Open Top Lid, Remove Bag & Close.
Step Two
Place Used Items into Bag.
Step Three
Peel Back Strip & Seal Bag.
Step Four
Push to Open Bottom Lid & Dispose Bag.
PERFECT FOR HOME & SMALL BUSINESS
Let customers speak for us